The Parent Teacher Association (PTA) is the heart of our ACS Community.
As an ACS family, you are automatically part of the PTA – all that's left is to get active! Actively engaging with our various events and enrichment efforts is a fantastic way to support your children, enhance academic and social experiences, and build lasting relationships with fellow parents, teachers and staff.  
Whether you have an hour to give, want to coordinate a project, or join a committee, we enthusiastically invite you to volunteer.  We look forward to getting to know you and working together to support and celebrate our community.
President - Levent Edepli
We have three kids in ACS. Our boys Kerem and Evren will be in Grades 9 and 2 respectively and our daughter Esin will be in Grade 6 next year. It will be interesting to have one kid in each division of the school. We moved to Abu Dhabi from New York city five years ago for my wife's job at NYU Abu Dhabi where I also work as a career consultant. We love the family-oriented lifestyle and culture the country has to offer and the wonderful people from both UAE and all over the world who are always there to help us feel we are part of a community.
I've volunteered in various roles at ACS since we arrived (from Homeroom Parent to middle school liaison, helping with Fall Festival or International Day to running a basketball camp for different grades and many other occasions). Each and every one of these wonderful opportunities had been a highlight of my time at ACS. The sense of community and belonging we had the first day we toured the campus has only grown stronger each day we have been at ACS.
My favorite thing about ACS is most definitely the people (whether it is the administration or teachers or the parents or the amazing support staff and of course the wonderful students) and their willingness to create a community that is most welcoming and dedicated to working together to provide the education inside and outside of the classroom for the students.
Vice president - Beth Bernards
I have four kids at ACS. Claire going into Grade 9, Boston going into Grade 7, London going into Grade 2 and my caboose, Adele, will be in Grade 1. We have lived in Abu Dhabi for almost two years. It's our first time living overseas as a family and we love it! I am originally from Seattle, Washington, USA, but have lived in almost every corner of the United States. Prior to moving to UAE, when I wasn't shuttling my kids around or caring for their needs, I worked as a wedding planner and social media manager for an event company.
Our favorite thing about the UAE is the dunes. We love camping in them, climbing them, sledding down them and exploring them. Liwa is our favorite place to roam the red sand and enjoy the night sky.
We love the ACS community and appreciate the efforts of all the staff. We have never encountered teachers that care about their students as much as the staff here at ACS. We are looking forward to another great year!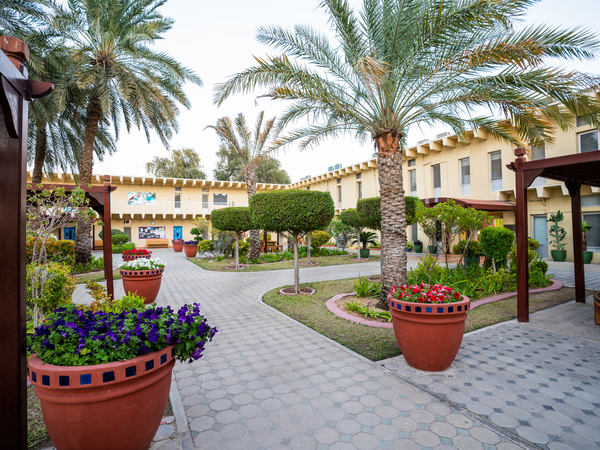 Secretary - Uli Petroianu
My daughter, Zoe is in Grade 10 and my son, Ion is in Grade 7. This is their second year attending ACS. My husband, Georg, and I left Germany in 2000 and moved to Al Ain, UAE where we lived for eight years. Both our children are born in Dubai. In 2008 we moved to Florida and in 2019 we came back to the UAE, this time to Abu Dhabi. While living in Florida I got heavily involved in all kinds of volunteer work at my children's elementary school. I served at the PTA board for nine years and loved to spend my free time helping students and supporting the school. I volunteered for 10 years in the library. I also produced the morning announcements with a group of students daily and in our collaboration with NBC introduced them to TV news production. I also worked as a mentor in the counseling team. I served as room parent coordinator and was involved in yearbook production and school fundraising among other things.
Before the pandemic hit us in Abu Dhabi I had a chance to help at Viper Bites, which I enjoyed a lot. It gave me a good feeling about the ACS community and all the positive energy. I miss the interaction on campus.
My favorite thing about ACS is the kindness and all the friendly faces along with the community spirit.
Treasurer - Krista Brandt
My son, Jack, is in Grade 8 at ACS. My husband, Nolan, is US military assigned to the embassy here, and this is our first overseas assignment. We moved to Abu Dhabi in September 2020 and immediately fell in love with the beauty of the area and the welcoming community. We are hoping we can stay until Jack graduates.
My background is in health and wellness. I'm a Registered Nurse with a Master's in Exercise Science. I've worked as a nurse health educator and exercise physiologist. I have not participated in PTAs before but I knew as soon as Jack started school here that I wanted to get involved with this fantastic school community! I look forward to serving and getting to know the families, faculty, and staff.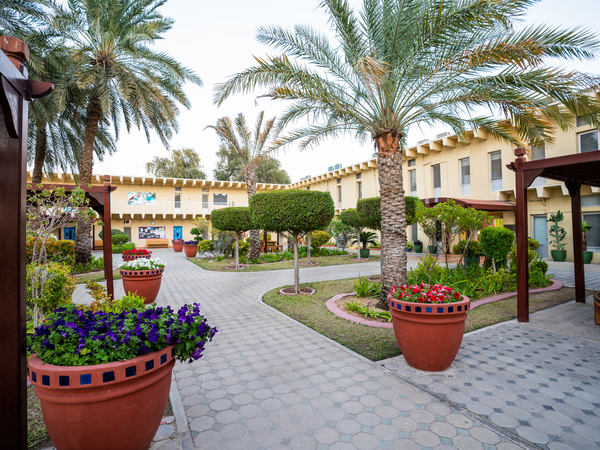 The ACS Community Cookbook
A Remarkable reflection of our diverse and caring community, this coffee table-worthy cookbook includes over 100 recipes and stories from dozens of countries, as well as gorgeous photographs of our families, ACS events, and our adopted hometown of Abu Dhabi. Great recipes and a wonderful keepsake as well.