Our community of learners is composed of dynamic and diverse individuals. ACS fosters a true sense of belonging. 
 
Welcome! Whether you are applying to the American Community School of Abu Dhabi from across the world or across the city, we are eager to show you what makes ACS unique. We know that finding the right school is a critical element of an expatriate move and we strive to make the admissions process as smooth as possible.  
You are exploring ACS at an exciting time. In 2023, ACS plans to relocate from its current campus in downtown Abu Dhabi to a state-of-the-art campus on Abu Dhabi's Saadiyat Island, six kilometers from our current location. 
Whether your students are four or fourteen, joining the ACS community means they will spend their days in a learning environment that celebrates courage, curiosity, compassion and integrity. Please reach out as you begin to consider schools for your children. We look forward to sharing more about our program and meeting you in Abu Dhabi!
Academics
Our KG1 through Grade 12 program empowers students to grow to their full potential.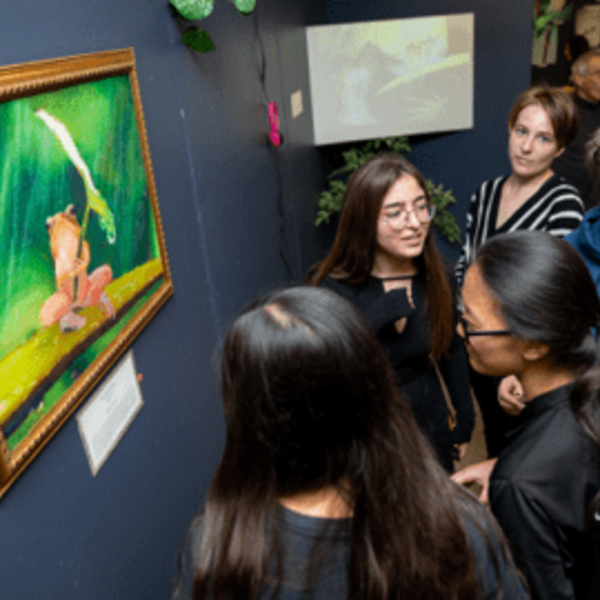 Our Campus
ACS is building an innovative new campus on Abu Dhabi's Saadiyat Island.
Welcome from our Director of Admissions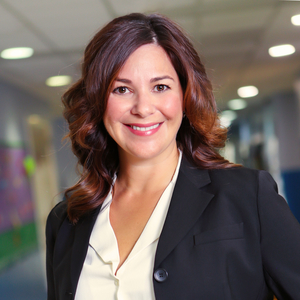 My husband and I are long-time expats and our four children have grown up in international schools around the MENA region. Our youngest child has been an ACS student since 2016 and we could not be happier that we chose this school for our daughter when we moved to Abu Dhabi. The faculty is dedicated and professional, the administrators are approachable and willing to listen, the parents are always happy to lend a hand and the students are curious, engaged and supportive of one another. We encourage you to investigate our website and learn more about ACS. I look forward to meeting you.

-Jodi Lefort, Director of Admissions
Tuition & Fees

As a non-profit school, all tuition and fees go toward funding the cost of your child's ACS education. Your child is the one benefiting most from your tuition fees, and we like to keep it that way. 
Application Requirements and Procedures
Admission to ACS is based upon a student's application, previous school records, teacher, principal and/or counselor confidential assessments, work habits, and in some cases, an admissions assessment and/or interview.
Families Apply to ACS In Two Steps:
Families fill out a Pre-Application form, creating an online profile in our system. (Current families applying for siblings skip this step.)
Families complete the application process within our Application Portal.
You will be asked to include the following documents in our online Application Portal: 
Report Cards (for previous two years of school, as well as progress reports for the current academic year)
Standardized Test Scores (any available)
Confidential Assessment Forms (to be completed and submitted by applicant's current school, shared via email with applicant's teachers, counselors and principals)
High School Transcript (Applicants to grades 10-12 only, when available)
Additional documents where relevant, including Individualized Education Plans (IEPs), Academic Program Accommodations (504 plans), Behavior Modification Plans or Psychological/Educational Evaluations
Application Fee
Additional Required Documents: 
Applicant's Birth Certificate 
Applicant's Immunization Record
Applicant's Passport Information Page
Passport-sized Applicant Photo
Applicant's and Sponsoring Parent's UAE Residence Visa (to be collected at enrollment if not yet living in UAE)
Applicant's Emirates ID Card (to be collected at enrollment if not yet living in UAE)
Sponsoring Parent's Passport Information Page 
Sponsoring Parent's Letter of Employment or Letter of Offer from UAE employer if not yet living in UAE
Other Parent's Passport Information Page
 
Note: Details about each of the documents required are further outlined in the Application Portal.
Schedule a Visit
We can't wait to meet you, whether virtually or in person. Please contact the Admissions Office to schedule a visit with us.
+971 (0)2 681-5115 x444
Visitors are asked to bring a valid ID (adults only) to exchange for a visitor's badge that you will wear while on campus. Please note that our campus tours include a number of staircases and, unfortunately, no elevators. Strollers can be left in the Admissions Office during the tour.
New Families
ACS has a longstanding tradition of supporting new families as they make the transition to ACS.
Important Admissions Dates 
| | |
| --- | --- |
| Mid-November 2021 | Families may begin applying to ACS for the 2022-2023 school year; Admissions Portal opens. |
| Late February 2022 | Application Deadline for first wave of seats |
| Early March 2022 | Families receive admissions decisions for KG1 |
| Early April 2022 | Families receive admissions decisions for KG2-Grade 12 |
Note: We recognize that not all moves overseas align precisely with these dates and encourage you to reach out if the timing above proves challenging. We admit students after this first wave of seats as space allows.
FAQs
If you want your child to start school at the beginning of the academic year (typically in late August), we strongly suggest that you submit a complete application before the end of February. This will allow ACS to finish the review process before the first cycle of seats is released.
Applications received after February 28 are considered after our first wave of seat offers is made. 
Once the completed online application and application fee are received by the Admissions Office, we prepare the file for review by the division-level admissions committee. Depending on the time of year and number of applications, this can take some time. Once a decision has been made, parents will receive a response from ACS. Applications are either approved, declined, or require further review.
Please note that an approved application does not guarantee admission for the child. For August entry, grade level capacity is assessed in March and we make seat offers to as many approved applicants as possible. Offers of admission are sent via email. If a grade level is full, those applicants that were approved (but not admitted) remain on the waiting list.
Many current ACS families will not know if they are moving until the summer months. Thus, we typically see changes in enrollment right up through the first week or two of school.
If you complete your application close to a school holiday, it may take up to 5-7 weeks to process it and respond.
For KG1: Your child must be 4 years old before September 1 in the year in which they will enroll (no exceptions).
For KG2: Your child must be 5 years old before September 1 in the year in which they will enroll (no exceptions).
For Grade 1: Your child must be 6 years old before September 1 in the year in which they will enroll (no exceptions).
For Grades 2 - 12: ACS has guidelines for each grade level. Our Admissions team is happy to review your child's completed file to help make a determination on the best fit for your child.
United Arab Emirates Ministry of Education, Abu Dhabi Educational Zone, License #19/ 1
Middle States Association of Colleges and Schools (MSA)
Near East South Asia Council of Overseas Schools (NESA)
Council of International Schools (CIS)
Overseas Association of College Admissions Counselors (OACAC)
American School Counselor's Association (ASCA)
Association for the Advancement of International Education
Middle East South Asia Conference (MESAC)
Sending Documents to Admissions
By Postal Service:
Director of Admissions
American Community School of Abu Dhabi
P.O. Box 42114
Abu Dhabi
United Arab Emirates
+971 2­681-5115 ext. 444 
By Overnight Courier:
Director of Admissions
American Community School of Abu Dhabi
Khalidiya Area
Corner of Al Bateen Street 6 and Mileih Street
Behind BMW Showroom
Abu Dhabi, United Arab Emirates
+971 2 ­681 ­5115 ext. 444
Non-discrimination statement
The American Community School of Abu Dhabi (ACS) admits students of any race to all the rights, privileges, programs and activities generally accorded or made available to students at the school. ACS does not discriminate on the basis of race in administration of its educational policies, admissions policies, athletic or other school-administered programs.