ACS Alum Luka Peros Revisits ACS as Renowned International Actor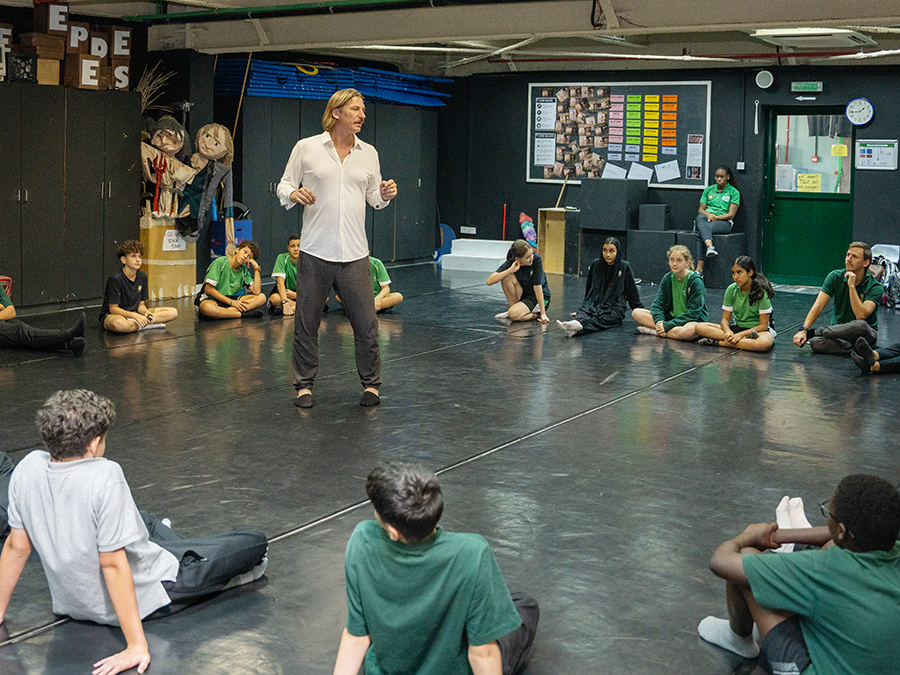 ACS Alum Luka Peros Revisits ACS as Renowned International Actor
As a 50-year-old institution, ACS has fostered countless students who have gone on to join our talented group of alumni from around the world and across various industries. We are always eager to welcome all of our alums back to ACS for campus visits and community events.
In November we were especially excited to welcome back Luka Peros, a 1995 alumnus who many of you would recognize as the acclaimed actor from projects like Money Heist and Papillon. It was a full day of nostalgia and excitement as this was Luka's first visit back to both ACS and Abu Dhabi since graduation. The day began with a classic tour of the campus to revisit fond memories, as well as meet with all the students who are fans of Luka's work.
What was most memorable about Luka's visit was his avid commitment to take hours from his day to work directly with our students in various classes. He first joined in on a Middle School drama class to lead an immersive workshop on physical theater. Then he joined an HL IB Theatre class for a special Q&A dedicated to advice on pursuing theater and film as a career after ACS. And then he wrapped up the day with an exclusive interview with ACS film students who independently curated, recorded and edited the interview from start to finish.