Blueprint for Tomorrow: Remarkable, Exceptional and Extraordinary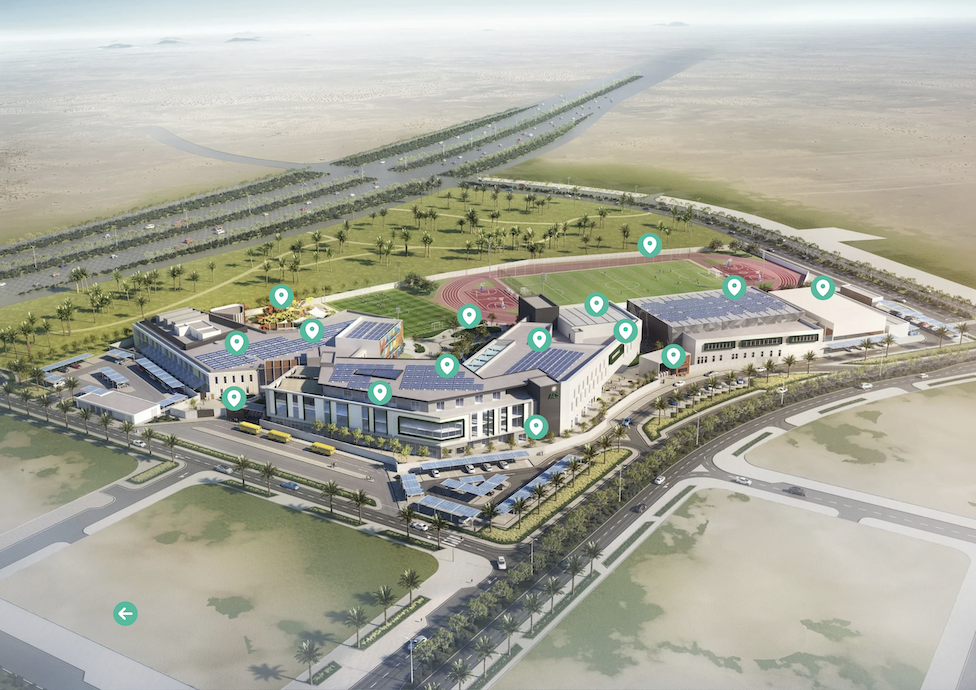 Blueprint for Tomorrow: Remarkable, Exceptional and Extraordinary
A Message from ACS Superintendent, Monique Flickinger
Dear ACS community,

As we start the 2022-23 school year, we are beginning to see the return of normal as our campus is reinvigorated with many of our beloved programs, activities and events, and our students are able to safely return to many of the things we know and love.

But the word 'normal' does not accurately characterize anything about ACS. In fact, we pride ourselves in being remarkable, extraordinary and exceptional.
Remarkable ACS Performance
Our 1,200 students learn to become well-rounded, responsible leaders who are prepared to make positive changes in the world. Contributing more than 5,000 hours of service each year and exploring their passions in academics, arts and athletics, ACS students learn by doing, innovating and asking questions. Each year, our students outperform their peers academically, and our last graduating class earned more than USD $5.5 million in scholarships. Our student-athletes excel in physical challenges and competition while learning to become true ambassadors for sportsmanship. Our artists bring color to our community through music, drama and art, while extending their artistic expression and growth beyond the classroom. Our teachers inspire and guide students each day, with more than 65 percent holding advanced degrees and more than 85 percent having more than 10 years of experience. And our community of more than 700 families connects with our alumni, friends and partners in a shared dedication to support our school and its remarkable learners.

Together, we have front-row seats as construction progresses on our new extraordinary home – one that will continue to empower students to shape the future today and for years to come.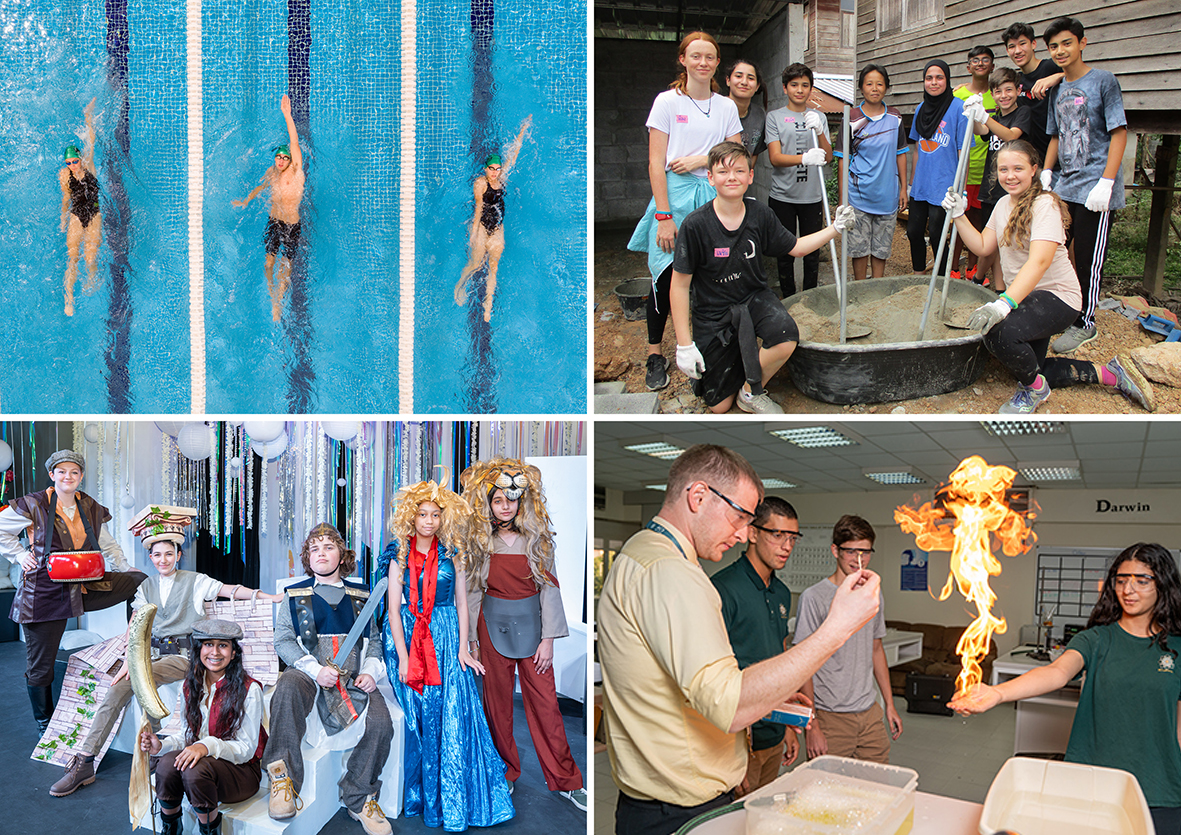 Exceptional New Ideas
This school year will be exciting, as we're continuing to test-run several new concepts and materials that we plan to incorporate into the new campus. In several grades in the Elementary School, we connected classrooms by removing walls and opening doors to create an open learning environment. These new learning communities further support the inquiry learning model where students develop proficiency in skills and concepts through hands-on experiences. Students in all three divisions will test and give feedback on several new pieces of furniture in all three divisions, including new convertible presentation whiteboard desks, wiggle chairs, quiet cubicles and circle couches. Flexible furniture supports student choice, while helping teachers be successful when implementing different teaching strategies. Interactive TVs have also been added to multiple classrooms to better facilitate student presentations and support teachers while teaching. We've even added an after-school rocketry club that aligns with the national agenda of the UAE Vision 2021, aimed at enhancing the understanding of space.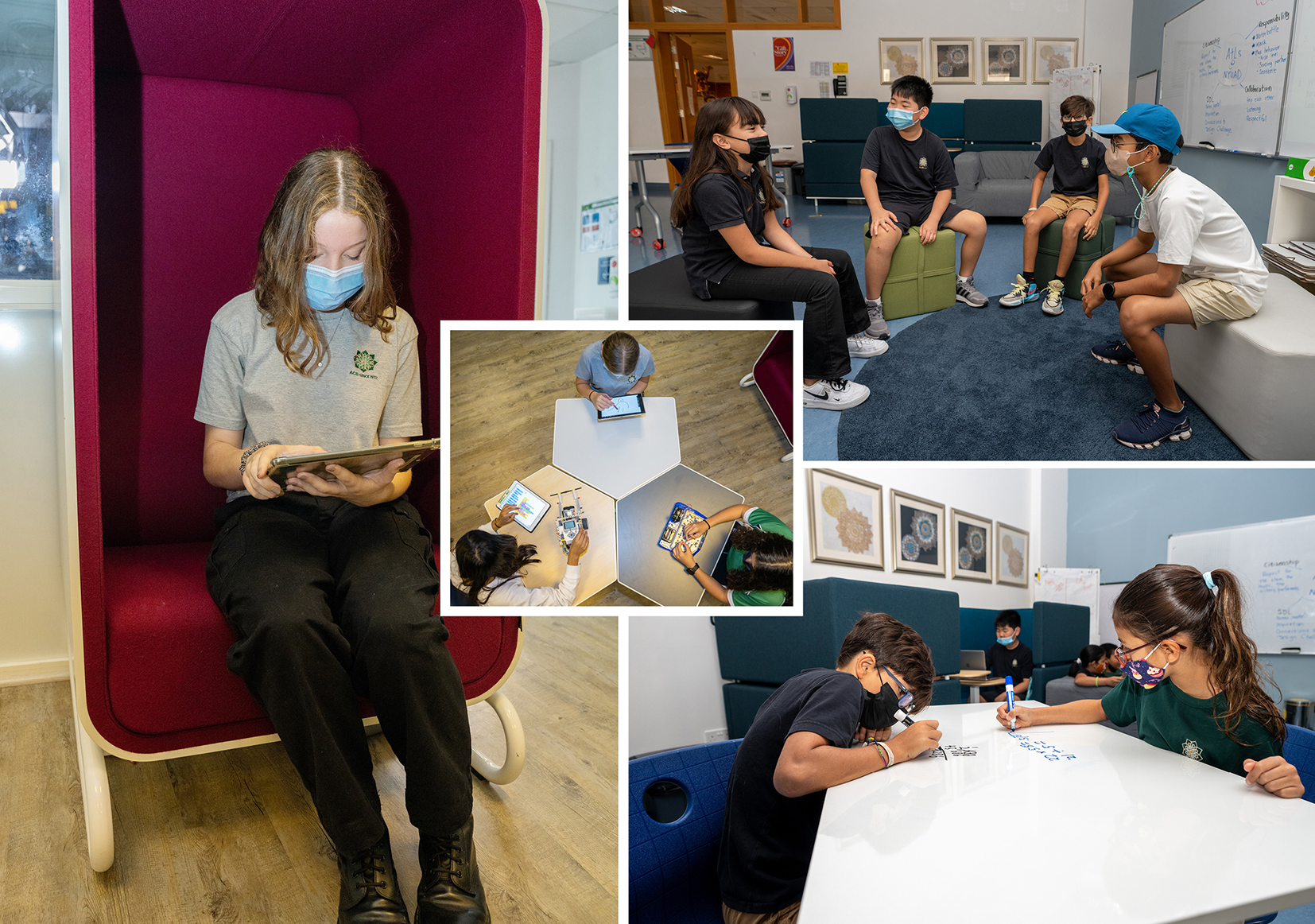 Extraordinary Progress at the New Campus
During the summer, we saw major progress at the site of our new campus, and you can even see the outline of the buildings from the Sheikh Khalifa Bridge heading onto Saadiyat Island!

This summer, we finished the concrete structures for the three main buildings on our new campus, which have now all been topped out: the Middle High School Building, the Elementary Building and the Athletics Center. We are currently installing drywall partitions, air conditioning, piping and electrical wiring on many floors. We also have completed the concrete for the swimming pools. We are progressing with the infrastructure works inside our plot and have already installed 125 manholes out of a total of 400. Overall, we've placed more than 2,850 tons of steel and poured almost 2,000 concrete mixer trucks worth of concrete. 
I look forward to sharing more updates with you throughout this year as we continue on our journey to our new campus. 
Warmly,
Monique Flickinger
ACS Superintendent