Out-of-this-World Experience for Middle School Students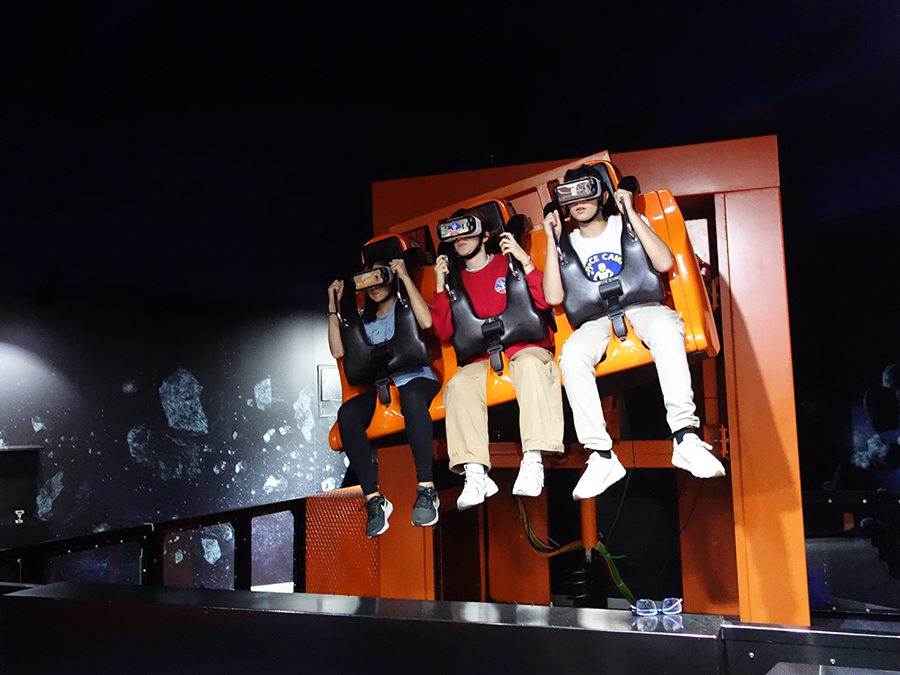 Out-of-this-World Experience for Middle School Students 
ACS Middle School students got an out-of-this-world experience on their journey to Turkey for a week-long adventure at Space Camp Turkey. 

Students explored ideas for colonization on Mars, climbed a Zero-G wall to simulate weightlessness; exercised like astronauts and designed and launched rockets and air balloons. They took on specific roles for a space shuttle launch and landing, learned about space suits and used a gravity chair to experience what it might be like to walk on the moon. Students took turns in the multi-axis trainer, gazed at the stars and moon from the observatory, learned about hydroponics in space and used a Mars Rover simulator to virtually explore the surface of Mars.
As a space and science education center, Space Camp Turkey is primarily focused on motivating young people from around the world to pursue careers in science, math and technology. All activities implemented in Space Camp Turkey are organized around STEAM+ Education standards. STEAM+ Education is an approach to learning that uses Science, Technology, Engineering, the Arts, Mathematics, Social and Language as access points for guiding student inquiry, dialogue and critical thinking. Through interactive, space-related simulations, both youth and adults learn about communication, teamwork and leadership in a dynamic, fun-filled environment.