A Story on Partnership and Growth
The story of the American Community School of Abu Dhabi is a story of partnership and growth. Together, they tell a collective, colorful history of our 50 years. Take a look at the following stories and exciting events that have made our 50 years a truly bright experience for our community.  
1969
The American Community School of Abu Dhabi (ACS) first started with 3 teachers and 27 students in the small temporary building shown above.
1970
For their first field trip, ACS students fly down to Dubai to compete with fellow students in Dubai.
1974
In 1974, construction of a new campus began on land generously donated to ACS by the late Founder of the UAE, His Highness Sheikh Zayed bin Sultan Al Nahyan.
1975
Our campus in Al Bateen was completed in 1975 and contained 8 new classrooms, a kindergarten and a large library. A school with a capacity for 200 students and space for future growth.
1976
NASA astronauts Vance Brand, Thomas Stafford and Donald Slayton visit ACS students after a nine-day mission to orbit the Earth.
1978
The late Queen Elizabeth II visits ACS students and staff.
1979
The ACS community grows quickly and construction begins to expand our campus.
1981
Alex Haley, the author of Roots, speaks to students about African heritage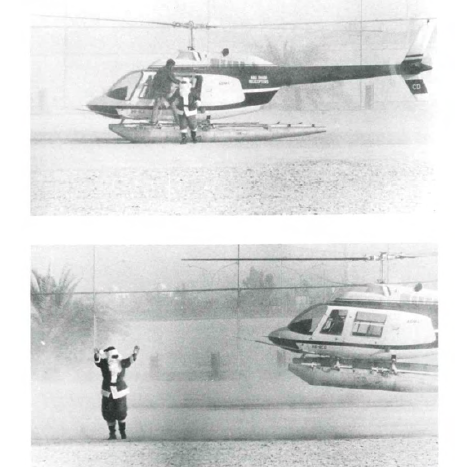 1981
Santa Claus lands at the Christmas Bazaar (Holiday Extravaganza) in a helicopter sleigh.
1982
Mohammed Ali, U.S. heavyweight boxing champion of the world, visits ACS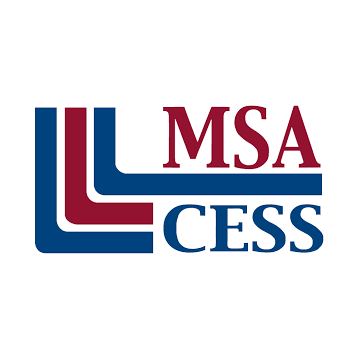 1983
Grades 7&8 accredited by US Middle States Schools Association (MSA)
1986
School dismissal from the current-day middle school courtyard.
1987
ACS cheerleaders pose with our old school mascot, Thunder the Falcon.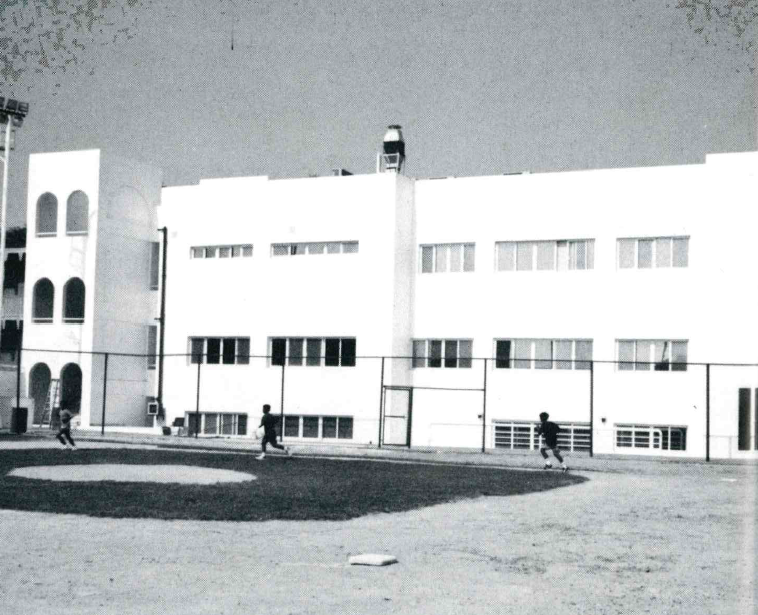 1990
The ACS high school building opens after over a year of construction with three levels including classrooms, science labs, art and music rooms and a cafeteria.
1991
ACS sends its first delegation to MUN at the Hague International.
1992
ACS officially opens its first 25 meter swimming pool.
1993
Falcon school spirit on the original gymnasium floor.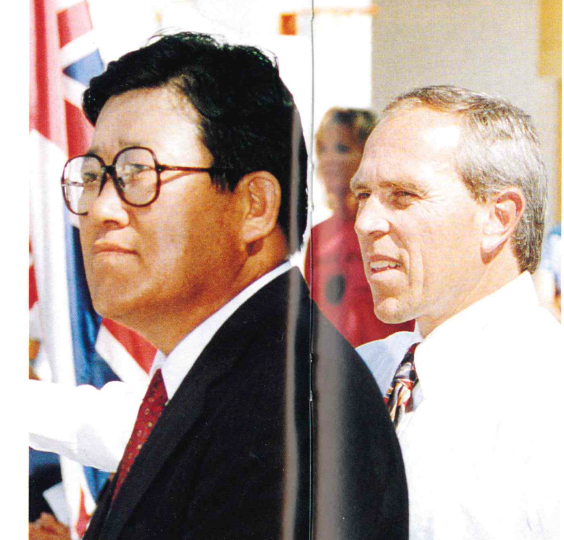 1994
South Korean Ambassador, Mr. Kum, visits ACS on United Nations Day.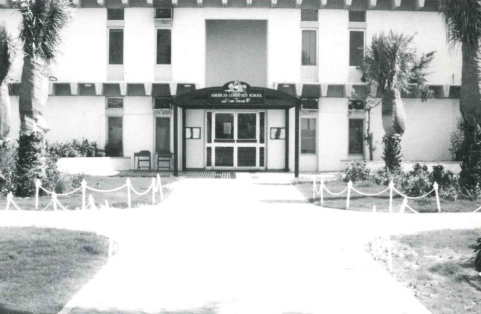 1995
The middle school courtyard undergoes a green transformation into the space we know today.
1998
Jim Valley, a folk-rock singer and songwriter, performs for ACS students.
1999
The late President H.H. Khalifa bin Zayed Al Nahyan granted an adjacent plot of land to accommodate ACS' annually increasing enrollment, introducing modern science and computer labs, and expanding ACS to 3 hectares, twice its original size.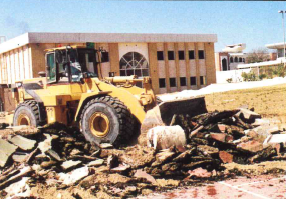 1999
Construction begins on the new elementary school building.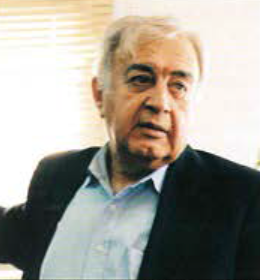 2000
Mustafa Al Akkad, a famous film producer known for the Halloween franchise, visits ACS.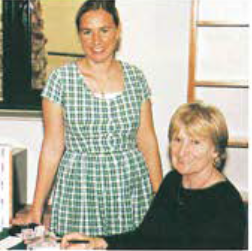 2001
Mary Beardwood, author of The Children's Encyclopedia of Arabia, visits ACS.
2001
Official Opening of the Sheikh Khalifa Elementary School Building. New gym opens and the ACS mascot is officially changed to Sandy the Sand Viper
2004
The climbing wall is installed at the ACS gymnasium.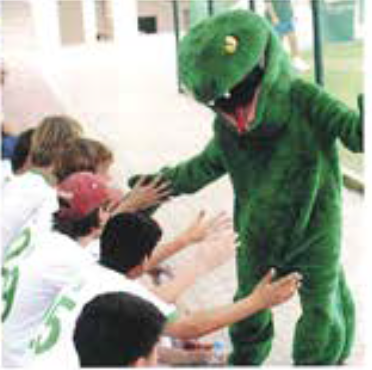 2005
Our current mascot, Sandy the Sand Viper, boosting school spirit at a baseball game at ACS.
2006
Kathleen Duey, a famous children's book author, works with young students at ACS.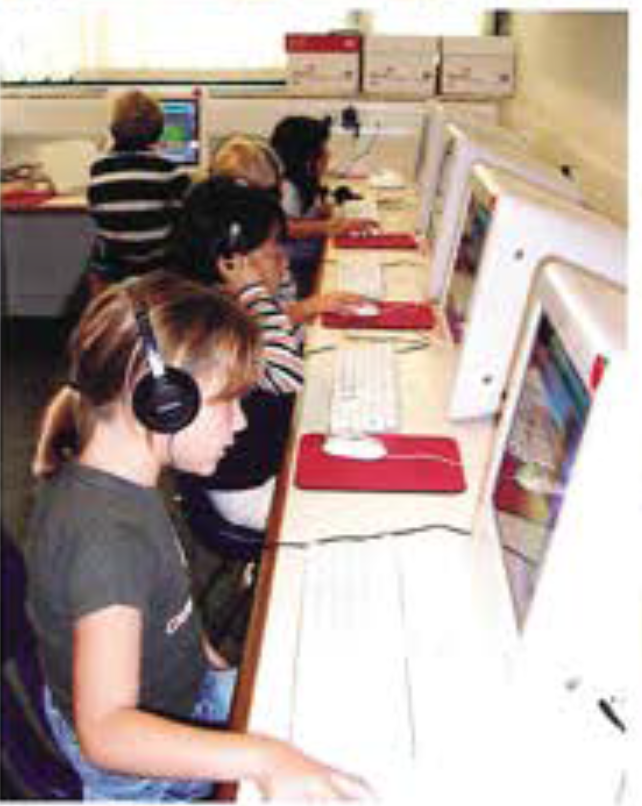 2007
Elementary School students learn computer skills at the computer lab.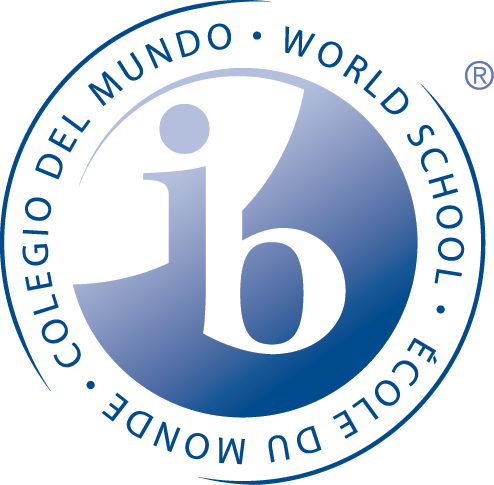 2008
First year of the International Baccalaureate program in High School
2008
Ibtisam Barakat, a famous Middle Eastern author, visits students at ACS.
2009
Peter Murray, author of the Mokee Joe book series, works with students at ACS.
2010
Sara Holbrook, an American author, visits ACS to work with students on their poetry.
2011
ACS Cub Scout Pack 36 explores the USS Harry S. Truman aircraft carrier.
2012
The first year ACS students competed in the Varsity Sailing League at the Abu Dhabi Sailing and Yacht Club.
2012
Legendary artist Christo, known for large-scale, site-specific environmental installations, visits ACS and meets with students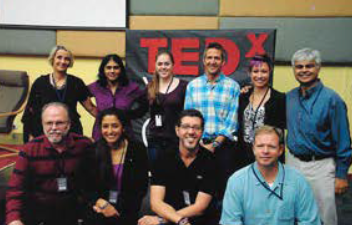 2013
ACS organizes its first TEDx Youth event where our students and faculty presented independent TED Talks.
2014
The ACS athletics program forms its first golf team.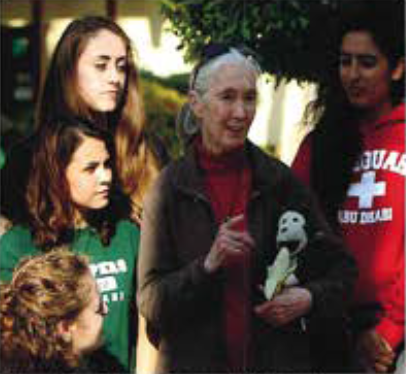 2015
Jane Goodall visits ACS to speak about environmentalism.
2016
CNN visits ACS students to broadcast their #MyFreedomDay project to spread awareness of modern slavery and human trafficking.
2017
The ACS FabLab transforms into an interactive technology and innovation experience on Discovery Day.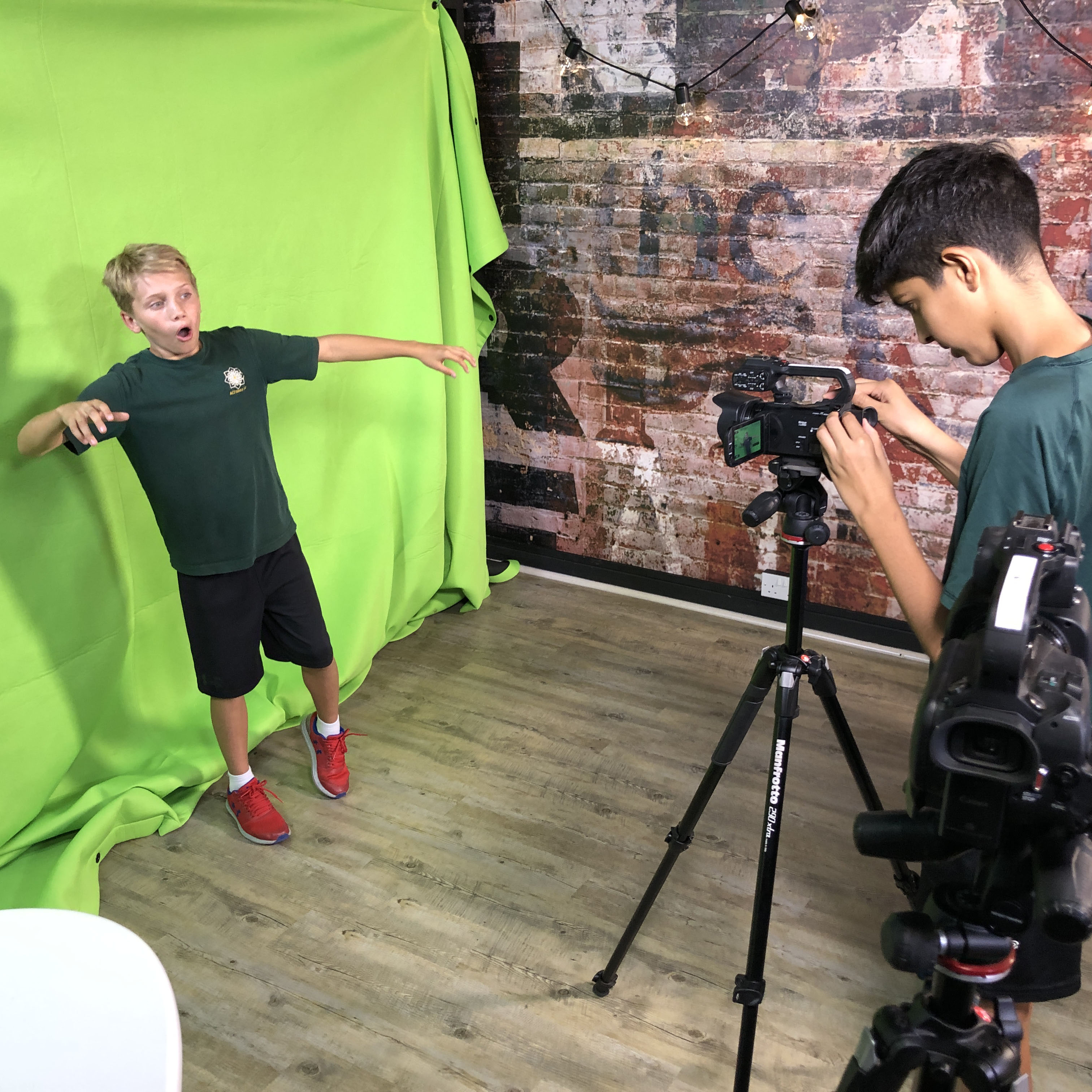 2019
The Backstage Techttoos Studios opens for self-directed technology learning.
2020
Honorable Helen Clark, Former Prime Minister of New Zealand and Administrator of the UN Development Group, meets with ACS middle schoolers.
2021
The Elementary School library opens the Innovation Lab extension for K-5 students to learn foundational technology skills.
2022-23
ACS celebrates its golden anniversary of 50 years of excellence in education.