ACS Staff and Faculty Share Expertise and Gain Knowledge at Regional Educational Conferences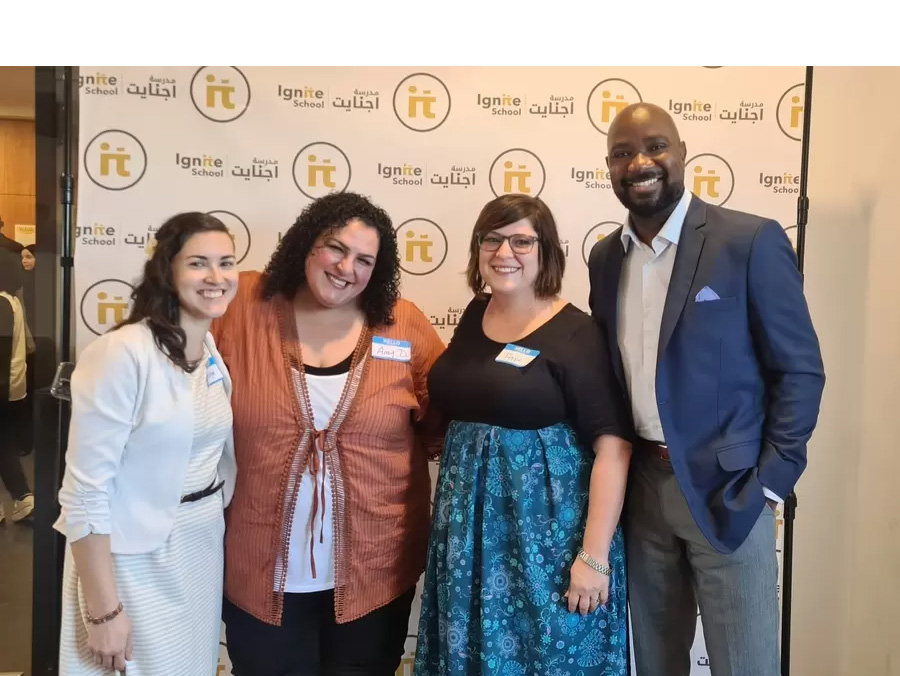 ACS Staff and Faculty Share Expertise and Gain Knowledge at Regional Educational Conferences 
Keeping in line with the objectives of our strategic plan to deliver excellence, personalized learning, grow community and inspire global citizens, ACS Abu Dhabi teachers regularly participate in and lead professional learning throughout the school year. In the last few weeks alone, our world-class educators participated in multiple professional learning opportunities supported through the ACS Office of Learning.
Islamic Studies coordinator and teacher Dr. Bakir S. Mohammad presented at the 2022 Middle East EdX Summit on enhancing the education experience via progressive methods and systems. He shared with a panel of experienced educators his experience at our school and the departure from paper-based learning to digital curricula.
Dr. Jen Ricks, ACS Director of Learning, presented in Dubai at the Outstanding Schools Middle East, the region's premier strategy conference for international private school leaders. She led a roundtable discussion on establishing sustainable professional learning communities to boost professional development and improve pedagogical practice. 
Middle School teacher Crissy Calera and High School teachers Hope Teague-Bowling, Amy Daraiseh and Nathan Bowling participated in the annual GCC Association for Supervision and Curriculum Development conference on "uniting educators throughout the region, inspiring us to learn globally and teach locally." As the organization's first in-person conference since the pandemic began, this year's theme focused on promising practices impacting the whole child. Crissy and Hope presented tools and strategies to develop critical conversations in the classroom. Nate was the lunchtime keynote, hosting a conversation with Leisa Grace, Teach Middle East Magazine editor, on lessons we should have learned from the pandemic.
"I personally found this to be one of the most rewarding professional learning opportunities since I've moved abroad. Not only did the workshops provide relevant and meaningful content, but the networking time was also well spent," said Hope.