At ACS, we work to ensure that our students are successful long after they leave campus. High School students have access to opportunities and resources designed to assist them on their path.
 
Each year, 95% of the senior class attend colleges and universities around the world. The High School International Baccalaureate and Advanced Placement curriculums offer ample rigor and options for students to plan for post-secondary opportunities.
University Counseling
89% of ACS graduates are accepted into their top university choice. Our High School Counseling Team works closely with families to guide both students and parents through the application process. 
Our counselors provide and facilitate a variety of resources to assist students in their university search, including maintaining an online college and career resource tool called MaiaLearning arranging campus college representative visits, establishing and maintaining a college and career library, and offering workshops, evening programs and one-on-one time with the counselor.
Counselors also support students in compiling application requirements, which may include:
School Transcript (from Grades 9-12)
Reviewing quality and level of difficulty of subjects, particularly the selection of subjects in Grades 11 and 12
Personal Statement/College Entrance Essays 
Standardized Test Scores
Extracurricular activities, awards, honors, and community service preparation
Recommendations from Teachers, Counselors, or Principal
University Selection Opportunities
University Visits
Each year around 200 college and university representatives from around the world come to ACS to meet with students, counselors, and interested parents. Since the start of the pandemic, university visits have moved online.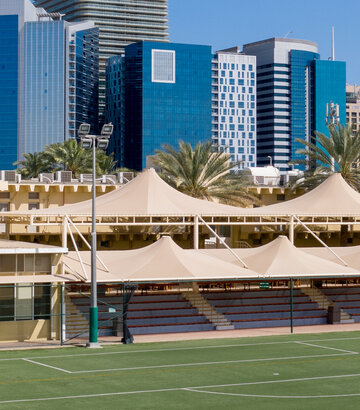 University Fairs
University fairs offer a great opportunity for students and parents to engage directly with representatives. When able, smaller fairs may be held during student lunchtime or after school.
Career Fairs & Internships
ACS hosts an annual Career Fair, an opportunity for High School students to engage in discussions with professionals to explore their future interests and work opportunities. Students have the opportunity to select and attend presentations on different careers each year and to reflect on their learnings and observations in small groups during Advisory. Counselors continue to follow up with students regarding career paths during individual meetings held to discuss long-term planning and scheduling.
Our Internship Program helps students to develop valuable skills for the workplace and the opportunity for real work experience.
ACS High School students begin exploring career options as early as Grade 9. All High School students receive access to Naviance Family Connection, a web-based college and career resource tool. This program allows students to access various career aptitude tests, learning style and multiple intelligence inventories, create a resume, and research specific details related to individual careers. Additional resources are located near the counseling office in the college and careers center. This library hosts multiple publications related to choosing the right path including career outlooks.